The cast of Jersey Shore visits El Paso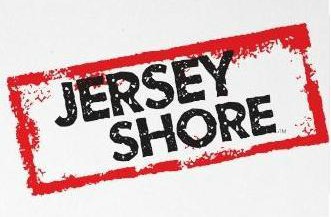 The cast landed in El Paso, Texas on Friday, March 4. DJ Pauly D, one of the Jersey Shore members was scheduled to make an appearance the same day at the 11:11 EPTX event venue and he brought the Jersey Shore cast along with him. 
Upon landing in El Paso, the cast of Jersey Shore spent their night out at Ricky D's Nightclub, an East-side country dancing bar. 
With the announcement of their landing coming from El Paso's FitFam page, some El Pasoans like Sarah Arizpe, a student at the University of Texas at El Paso drove around the city in search of where the cast was going to film. 
"Being the groupie that I am, my friends and I drove to see if they were still at that (Ricky D's) and sure enough they were," Arizpe said. 
Jersey Shore, the show known for their hair gel and suntanned skin is the Music Television's (MTV) highest-rated series. 
The show first aired in 2009 and lasted six seasons. But, after taking some time off, the cast and crew announced a new season for 2022. 
DJ Pauly D's set time was from 12:30a.m. until closing on March 4. He performed after "DJ Ddy Dom, DJ Josor, and DJ Johnny Kage." The show sold out, according to the venue's Instagram page @1111eptx. But, him and the crew seemed to have found some time to go out the night before. Opening the opportunity for fans like Arizpe to see their childhood stars in person.
Arizpe said she grew up watching Jersey Shore and that meeting them was "surreal."
"It was and still is one of my favorite reality shows and I was so starstruck when I saw them in person," Arizpe, said. 
Local social media accounts kept El Pasoans in the loop on where the cast was going to be for the night. 
"I live not even 5 minutes away so I got dressed in like 2 seconds and sped over to Ricky D's," said 21-year-old El Pasoan, Leo Ramirez.
Unfortunately, meeting his favorite cast-member of Jersey Shore, Snooki, did not live up to Ramirez's expectations. 
"When the cast was walking out of the club I ran up to her and went 'Snooki! Can I get a picture?' and she turned around and went 'I'm working,'" Ramirez said. 
Ramirez said he was "heartbroken" and that DJ Pauly D looked at him and mouthed "sorry." Still, Ramirez stayed at the bar capturing pictures and videos of the cast and crew. 
"They just seemed to be there filming themselves having a good time," Ramirez said. 
The pictures and videos taken of the cast and crew can be found on Arizpe's and Ramirez's Twitter accounts at "@leo_kardashian" and "@sarahpeachezz." 
Although it is not certain whether the cast of Jersey Shore was filming for a potential future episode or not, a camera crew was present at Ricky D's.
According to Ramirez, it seemed that the Jersey Shore cast was filming a scene where a lady was on stage teaching cast members: Snooki, Deena, and Vinny how to dance. 
Then, the day after the DJ Pauly D's  event, the cast was seen walking around town wearing cowboy hats and boots. 
"I love when celebrities come into town because it's something El Paso doesn't get to experience a lot of, especially having a camera crew here filming an episode," Arizpe said.
By Brianne Williams