Lessons from a 'Clueless' Icon: Learning to embrace the importance of women's wellness
March 3, 2023
When it comes to topics regarding issues involving women's mental health and body image, it can be perceived as a taboo conversation in different environments. AS IF! Leave it to the brave women of the Sun City to not only highlight the importance of these conversations but create a space where they are encouraged. 
Holding their second annual Women's Wellness Summit, The Junior League of El Paso, Inc., along with "Clueless" icon Alicia Silverstone and many honorary panelists, opened the conversation about the importance of being healthy both physically and mentally. This leadership organization made up of women, has been dedicated since the 1930s to developing an image that improves the community and takes part in the empowerment the women of El Paso. This event highlighted how the beauty of being a woman takes different molds for everyone, but it takes the factor of accepting its flaws to build further normalization of the nature of womanhood.  
After cultivating a career in one of the most demanding industries: Hollywood, the 46-year-old actress, Alicia Silverstone shared her journey as young actress and highlighted how it reflected on the evolution of her own health and body image.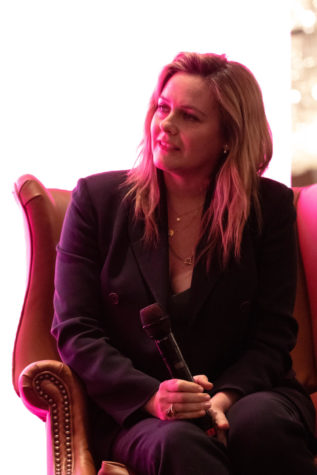 "I didn't really know what wellness was, and I wasn't interested in it when I was younger," Silverston said. "If somebody told me I needed to be healthy, I thought they were calling me fat."  
She mentioned these types of comments becoming detrimental to her mental state, as she began to attach remarks about her body to her self-worth. But then, she found an "accidental" key factor, her 17-year-old rescue dog Sampson. Who did not only help her understand unconditional love but opened the door to building empathy towards every animal. Sampson made Silverstone realize that all animals should be treated with respect and compassion, she felt from that moment on she needed to make a change by shifting her diet to veganism.  
"I started to think about animals in a different way and I made the choice to not eat animals anymore," Silverstone said. "Suddenly, I no longer needed my personal healer, never had a migraine again and I stopped having bad periods, my life completely changed." 
Silverstone described how he made her realize that true happiness and self-worth should come from feeling good about living a healthy lifestyle. Advocating that this shift did not only change the way she saw herself, but how it changed her overall health.  
As she began to do her own research and absorb the information about the value of food, she began to face the harsh reality of the pharmaceutical industry, something that remains prominent in the world surrounding women.  
"What we have against us is a lot of people on TV, commercials, everywhere, telling you that the solution is outside of you," Silverstone said. "Just take these magic pills, magic cream, use this beautiful thing for your hair, and all those things are loaded with toxic chemicals and disrupt your hormones." 
The actor encourages her audience to practice becoming in tune with their bodies and learning the importance of seeking natural alternatives that can bring in wellness. When she connected with the women in the audience, she encouraged them to become less invested in the mass opinions about beauty and embrace only their own version of beauty. Her message was to see that age, beauty, and balance go hand in hand. Good health will lead to an agreement within your body, it is all about building that relationship. 
Panelist and registered dietitian nutritionist, Roxxie Li, spoke about the importance of building conversations around the wellness of women both mentally and physically. Mentioning how she believes there is a lack of awareness and understanding of services that are available to our borderland community, especially when it comes to women's health. Highlighting how events such as the Women's Wellness Summit have helped our city advance by creating a safe environment where these conversations can be celebrated.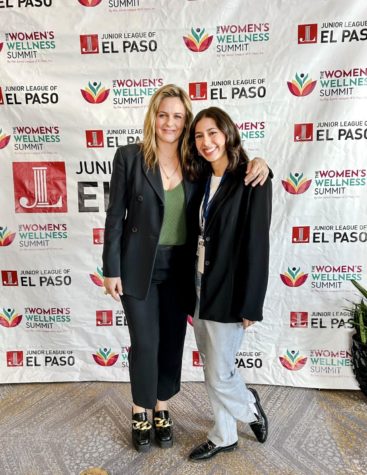 "I see an advancement and improvement in talk about this topic (women's health) in our community," Li said. "It is important for women to attend and hear from other women who are in positions of power or work in healthcare in El Paso." 
Attending an event like the women's wellness event teaches us women learn to become more active in ourselves and regarding our health. While it can be seen as almost impossible, taking baby steps can be the best way to become more informed about what works for our bodies. It is important to remember, looking for support and other resources should be normalized.  
At the end of the day, making sure we have this conversation will not only help raise awareness and comfortability for other women, but it can build better opportunities for professionals to understand the importance of women's wellness and connect with women in the community.