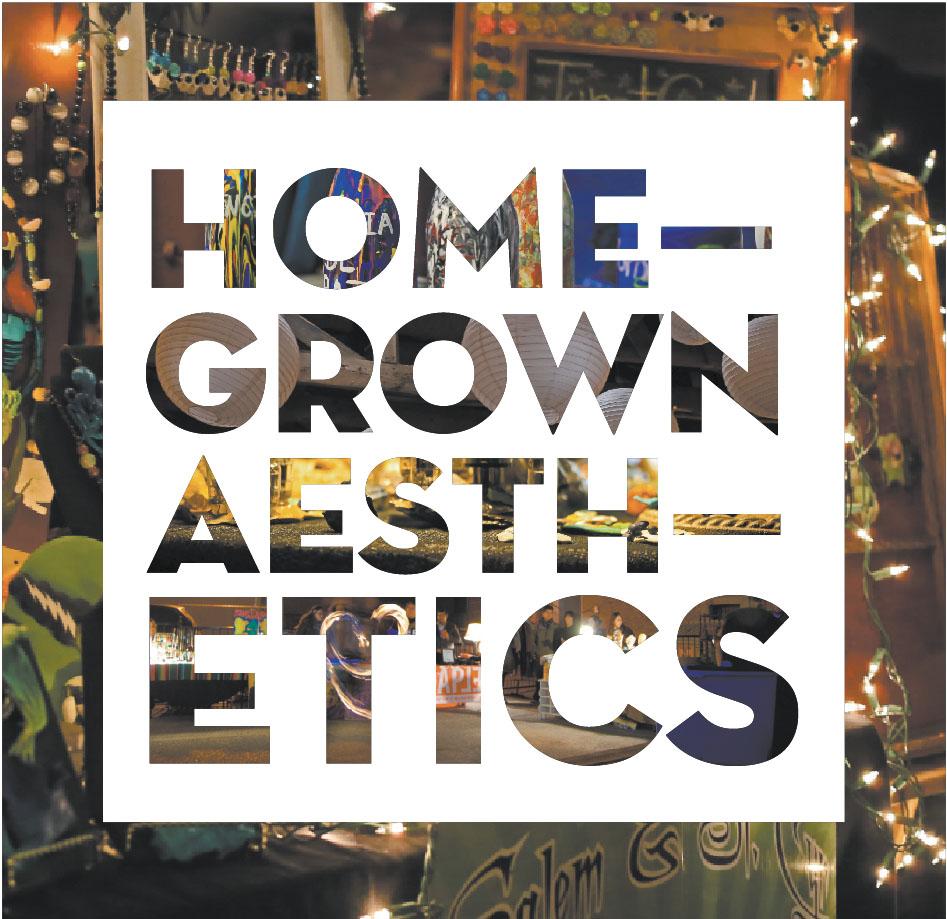 A look into El Paso's growing art scene
By Lorain Watters
Leélo en español
It's Thursday night and the thumping beats echo against a darkening sky as a local deejay presses keys in rhythmic patterns on his laptop, wiping away sweat from the El Paso heat.
Local vendors and buyers talk over the music as the best price for a "one-of-a-kind" painting is bartered for. Food trucks are parked in an empty lot as employees throw meat on a sizzling grill, season shrimp, beat dough for pizzas and decorate cupcakes, creating a savory aroma that drifts through the streets.
The scene was part of Last Thursdays, an event that takes place every last Thursday of each month, and illustrates the changes going on in Downtown El Paso.
Several artists, business owners and non-profit organizations have joined efforts to revitalize downtown and to offer a lively art scene for the El Paso community.
Loft Light Studio, a photography studio that opened in August of 2010, is heavily involved in the arts movement and revitalization of Downtown El Paso, said co-founder Steve Garduno.
"The move or objective is to make a difference in our city, with downtown in mind of course, when it comes to the arts and media aspect," Garduno says. "We want to be able to provide a place that El Paso has not had, like Loft Light photography studio and events."
Along with the photography studio, Loft Light also hosts art shows, where local artists can submit their work and have it displayed in the studio. They were also instrumental in bringing to life mARTket, an event that happens every last Thursday of the month, which is made up of artists, vendors and is located in 18-20 different venues throughout the downtown area.
"The idea of mARTket started at Loft Light, but it grew so fast and so big we had to expand," Garduno says. "Now the city of El Paso has backed us up and we are now in conjunction with most galleries or art-based businesses downtown, as well as coffee shops. Three to four years ago it wasn't alive and as spread out around town as it is today."
With events such as mARTket and businesses such as Loft Light Studio, El Paso's art scene is not only changing and allowing more opportunities for local artists to promote themselves, it is also becoming a visual spectacle to admire.
Silver IsReal, owner of EsTYLOW JUNKTiON, a couture, apparel and image design company based out of El Paso and founder of the non-profit Urban Art-Fitters, focuses on the style of art known as urban art.
Urban Art-Fitters uses urban art and designs from EsTYLOW JUNKTiON to create murals on the walls of buildings around the downtown area. Some of the murals include "We Made Contact," which is on the wall of  The Mix at Union Plaza; "Dead Boy," which is on the wall of Krystal Jeans on Fourth Street; and a metro bus, which is painted on the wall of Purple Pop-Up Gallery on Mills Street.
"Urban art is often associated with vandalism and trespassing, the Urban Art-Fitters work closely with building owners and the city to avoid upsetting anyone with our murals and messages and to reassure our work will remain undisturbed," IsReal says. "Since Downtown El Paso has what seems like an endless amount of alley space, we've taken it upon ourselves to clean up and attempt to beautify the same areas, which shoppers and residents usually avoid."
Carlo Mendo, co-founder of Loft Light Studio, brainstormed with IsReal to develop the concept and the first design was released in January 2012 as a t-shirt that says Make Love Not War. IsReal says the design was inspired by Jeannette A. Lazaro, who wrote the words on her mirror a couple of days before she was in a fatal car accident.
"She passed away in January 2011. Jeannette and I had dated over the course of the year and a half prior to the events and she involved herself in many of the projects Carlo and I worked on," IsReal says. "The loss was a painful one, but we learned to cope with it through our work and memories."
Urban Art-Fitters received a lot of  attention with this design and other non-profit organizations and artists began contacting them to get involved. "Now that we have good weather again, we're going to move forward with two projects, which are still in the works, but will involve the youth organization Latinitas," IsReal says.
Working with Marina Monsisvais, owner of Barracuda Public Relations, Urban Art-Fitters has secured two walls, one in the Sunset Heights area and the other in Central El Paso, which will display what the artists are calling a "mariPAZa" design, a butterfly ingrained with a peace sign. "So far, Carlo and I, along with various artists from around the city, have put up the existing murals with spontaneous designs and collaboration. All marketing and graphic design is done by me through my image and apparel design business," IsReal says. "Carlo and I focus a lot on keeping things fresh, genuine and hip, which is reflected in our various approaches at spreading the word."
With the contributions of local artists, more events are happening downtown on a weekly basis. "The Urban Art-Fitters plans to revolutionize the way we see the city, but it looks like the revolution has already started. We may have lit a match a few years back without realizing it," IsReal says.
Along with these efforts, another art space has emerged to display the artistic talent of El Paso. Peter Svarzbein opened the Purple Pop-Up Gallery after he was asked to do a pop-up gallery for Chalk the Block last year.
"I did it with my friend Serg, whom I have known since high school. He had an idea of wanting to do some sort of space and I had an idea of wanting to do a gallery," Svarzbein says. "After the pop-up with Chalk The Block, we contacted some of the owners of this building (on Mills Street) wanting to do something long term and they were down with the idea."
The gallery officially opened on Dec. 1, 2012, the same day as the lighting of the downtown Christmas tree, which brought at least a thousand people to the area. "We had some good sales during that time as well, but it really wasn't about that," Svarzbein says. "We use this space as art spaces, performances, karaoke night, menorah lighting for Hanukah, a lot of things, but our art openings will always be free."
The pop-up gallery is like an art collective, Svarzbein says, created by a group of individuals who want to promote El Paso's art scene and provide a place where artists can showcase their work to the community and art collectors can come and see the talent of El Paso."I think the arts here are exploding," Svarzbein said. "This gallery, if I can be really hopeful with it, is sort of like catching a firefly in a jar. We are catching that firefly and letting that light be exposed. It's a pop-up gallery, so if this is the last show we do or move to another space, it is completely okay. The whole idea is to create a space that will show the light that is happening here."
Svarzbein thinks the El Paso community should be involved in the revitalization of downtown.
"We need to motivate property owners and other creators and artists to get off their butts and make something happen," he says. " The baseball stadium is great, the other museums that are coming along are great, but to bring back and create an urban fabric, an urban experience, a downtown experience, it is not going to happen with big projects, it happens with 1,000 small projects – tea shops, galleries, cafes opening up, somebody sweeping the floor in the mornings and washing windows, having people that care and are concerned with creating a community, creating a space – that is how a downtown comes alive."