El Periodista Moderno: Como ha cambiado el reportero moderno en una decada
Por: Hector Bernal
Cuando se habla de tecnología, se habla de innovación y progreso. Para muchos, la evolución social e interactiva ha sido un resultado de la experimentación tecnológica de este siglo. Por el otro lado, tenemos a los que opinan que dicho progreso ha servido como un percance cultural y sociológico. Será difícil presenciar la desaparición de este rígido debate;  siempre contaremos con los dos lados de la moneda. Sin embargo, los beneficios que nos ha otorgado la tecnología no son nada argumentativos.
Hoy en día, contamos con un mejor manejo estructural y colectivo en sectores como la medicina, la política y el entretenimiento a causa de los avances tecnológicos. Este último incluye una rama que se ha beneficiado en varios sentidos; el periodismo.
CRECIMIENTO PERIODÍSTICO
Nos encontramos en un periodo en donde los periodistas han pasado de anotar los puntos más relevantes de una conferencia de prensa en una libreta a poder hacer esto y aún más en un teléfono inteligente y su uso de varias applicaciones.
Es así como lo cuenta Erika Grijalva, primera directora artística de Minero Magazine y una de las pioneras de la misma. Ella ahora ejerce como diseñadora gráfica en Blue State Digital en Nueva York.
"Cuando yo trabajaba en la revista notaba que todos los periodistas y escritores cargaban con una libreta de notas y una grabadora", dice Erika. "Ahora, todo esto y más lo puedes hacer con tu teléfono móvil".
Según ella, los reporteros continúan usando estas técnicas, pero teniendo un aparato multifacético como el smartphone, todo se facilita.
Con esta edición de Minero se celebra el décimo aniversario de esta revista, una celebración de una publicación que se ha expandido y entrometido en la zona digital.
En cuestiones de diseño gráfico, Erika nos dice que los métodos con los que trabaja antes son similares a los que utiliza hoy. Para ella, el gran cambio que ha desempeñado Minero ha sido la transformación a la era digital.
"El periodismo de ahora es mayormente digital, también impreso, pero más digital", dice Erika. En tiempos pasados, Minero Magazine llevaba el nombre de El Minero. Era un tanto similar a The Prospector-la publicación estilo periodistica estudiantil en UTEP.
Y con esto viene el deleite de poder gozar las noticias y de lo que se cataloga como "trending" (tendencia) al instante. Erika cree que dicha digitalización ha sido el factor que le ha ayudado a Minero crecer y llegar a nuevos horizontes. Me dice, con un tono de orgullo y alegría en su voz, que tener un portal en las redes sociales es beneficial en cuanto a las visitas del público.
EVOLUCIÓN FOTOGRÁFICA
Como muchos saben, el lado visual es, en gran parte, lo que atrae a lectores. La fotografía también ha crecido y evolucionado en Minero. Ben Torres, primer director fotografía de la revista estudiantil, dice que la labor de tomar fotos era limitada.
"Antes usábamos tiras de película y eso nos limitaba en la cantidad de fotos que podíamos tomar", dice Ben, que ahora trabaja como fotógrafo independiente para The Dallas Morning News, Al Día y The Texas Catholic.
Muy agradecido, me cuenta que él fue el primer fotógrafo de The Prospector y Minero en obtener una cámara digital. Para Ben, la nueva cámara llegó como un alivio, ya que con ella contaba con más libertad en sus trabajos y tomas.
Él ya podía tomar las fotos que deseaba sin la preocupación de que se le acabara su último rollo. Ben agrega que la calidad de las fotos tomadas digitalmente es mucho mejor que en tiras de película.
Sin embargo, Ben ha presenciado el lado negativo de la tecnología en el sector periodístico. La pérdida de empleos, según él, ha sido un resultado de la calidad de imagen que un teléfono móvil puede producir. Después de Minero, Ben encaró ciertas dificultades.
"Los editores ahora prefieren mandar a un reportero a tomar fotos con sus celulares que a un fotógrafo profesional", dice Ben.
NUEVA ETAPA
Los recursos con los que cuentan los escritores de Minero pueden contar con un nivel de mejoría en tanto a las instalaciones de redacción y producción. Adelmar Ramirez, ex alumno con maestría en escritura creativa y reciente escritor de Minero, concurre con lo de arriba.
"Creo que sería buena idea instalar laboratorios de computación en algunos edificios que carecen de ellos, como en Hudspeth Hall", dice Adelmar. "Como es costumbre, los edificios que pertenecen a artes liberales son los que tienen menos apoyos económicos y recursos reducidos".
En cuanto a su estancia en Minero Magazine, Adelmar dice que el haber escrito para este medio le ha ayudado en varias facetas de su carrera. "Haber estado en Minero me benefició de varias maneras. Yo generalmente escribo poesía, es lo más me gusta", dice Adelmar. "Pero en Minero aprendí sobre el concepto de tener fechas de entrega y de manejar varios tipos de lenguaje".
Adelmar también cree que en este de invasión y resplandor tecnológico, existen programas que facilitan el trabajo de aquellos que están involucrados en el periodismo.
"Durante mi estancia en Minero, no tuve ningún problema en cuanto al uso de la tecnología", dice Adelmar. "Gracias a programas como Dropbox, podía trabajar en mi casa y continuar escribiendo en las computadoras de la oficina".
El programa Dropbox funciona como un portal para compartir cualquier tipo de archivo-documentos, fotos, videos, etc.
Volviendo al concepto del gran avance social de la tecnología, Adelmar cuenta que todos los involucrados en el entorno periodístico participan en las redes sociales de diversas maneras.
"Hoy en día, las noticias corren a una velocidad tan sorprendente a través de las redes sociales que los usuarios pueden ser partícipes de los acontecimientos que ocurren del otro lado del mundo", dice Adelmar.
Por último, me explica, con mucho asombro, que descubrió lo que se siente trabajar en conjunto. El concepto del escritor solitario estuvo por un largo tiempo en la mente de Adelmar, pero en Minero se percató de lo contrario. "Por primera vez descubrí lo que es escribir en equipo", dice Adelmar.
In Brief
Our society has grown thanks to a better structural and collective management in sectors such as medicine, politics and entertainment, all thanks to the technological advancements of our time. The world of journalism, just as well, has also immensely benefitted from our century's technology.
JOURNALISTIC GROWTH
Compared to the times when journalists struggled during press conferences to quickly write down relevant details, the job has clearly evolved and become enhanced for journalists who now carry their smartphones, making use of their many apps.
With this edition of Minero, we celebrate its 10th anniversary; a celebration of a magazine that has expanded into the digital sector.
"Journalism now is mainly digital," says Erika Grigalva, the first art director of Minero Magazine who now works as a graphic designer for Blue State Digital in New York.
With technology also comes the instant delight of looking at the news with the eyes of what is "trending," which helps catalog information. Erika believes that this digitalization has been the factor that has helped Minero Magazine grow and expand its horizons.
PHOTOGRAPHIC EVOLUTION
Like many already know, the visual aspects are what attract the reader.
"Before, we used filmstrips, which limited the number of photos we could take," says Ben Torres, who was the first photographer on the staff to obtain a digital camera.  He could then take as many pictures as needed without worrying. "The quality of the photos taken digitally is of better quality than those taken with film," Ben says.
NEW PHASE
Adelmar Ramirez, a previous writer for Minero, says the technology installations need some improvement throughout the university. "I believe that some buildings need computer labs, such as Hudspeth Hall," Adelmar says. "Just like always, the liberal arts buildings tend to be left behind and left with reduced resources and little economic support."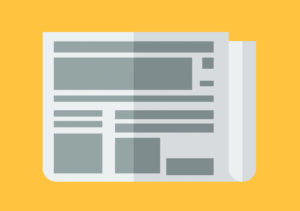 Leave a Comment