What should you buy before your first day of school?
As a senior who has had the chance of studying both on campus and remotely, I have compiled a list of items that a student might need during their time in college. Since they are pretty simple, one can take them for granted but these are what almost every college student is carrying around. 
1. Laptop
During college, investing in a reliable portable laptop is extremely important. During freshman year, I had to carry a huge laptop that barely fit in my small, plastic rose gold backpack and it made it unbearable to walk through campus. Get yourself a computer that is comfortable to carry around and is useful for you to use anywhere on campus. If purchasing a laptop is not in your budget, you can request a laptop at the library. They loan computers for the entirety of the semester.
2. Planner
Organization is the most valuable skill a grown-up can learn. Thus, a method of organization is required. I am old school, so for me a planner is my go-to, but in case you prefer to work  on your iPad or computer, you can find good note apps to keep track of your assignments. The point is to have everything written down on your own to know where everything is at. It is easy to get lost in the syllabus, so having your own method of organization helps a lot. Some apps that I have used are Notion, OneNote, ClickUp, others I would recommend are Good Notes and Evernote.
3. A sturdy backpack
From all my years in school I have gone through lots of backpacks, the cute plasticky rose gold one, the sporty backpack, the grown-up, small backpack that still does not fit all my needed items and more. For this, I do recommend investing in a backpack that fits your computer, books, notebooks, water bottle and most of all, one that will not die in the journey. Look for something that can save you dollars throughout your career, if you buy a good quality backpack it can tag along your four to five years of college. Think: convenience over looks all the way.
4. Headphones
Nothing is worse than walking to your next building in your own in silence. I learned that in college everyone is in a hurry so there is little time to make new friends on the way, so headphones are your next best option. Not only are they useful to listen to music while you walk, but with the possibility of your professor getting COVID, an emergency online class may be necessary thus headphones may be  a great tool to keep you focused.
5. Sun protection gear
College is the time when you will need to get over your phobia of holding an umbrella and being embarrassed. You will walk under the sun and the rain when going to your buildings, so an umbrella is necessary. If you still think an umbrella is dumb, get a cap, sunglasses and wear some sunscreen, your skin will thank me later. 
Every student's needs are different, whether they live on campus or commute, each person might find different must haves. 
This is what has worked for a full-time border commuter student, who had to walk alone, back and forth almost her entire four years of college. Being a student is hard enough, though  These items might seem basic, investing in quality products that will last your entire career is a great survival decision.  
Leave a Comment
About the Contributors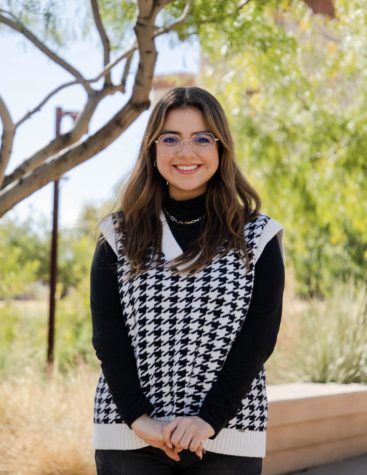 Maria Luisa Guerrero Duran, Editor-in-Chief
Maria Luisa Guerrero Duran is the editor-in-chief of Minero Magazine. She is a senior majoring in English and American Literature with a minor in Translation,...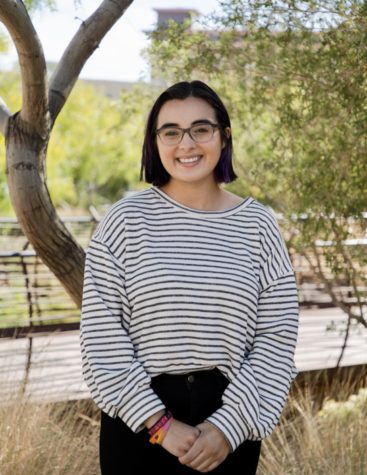 Jasmin Campoya, Photo Editor
Jasmin Campoya is a bilingual student who is a senior currently majoring in Digital Media Production at UTEP. She is a staff photographer for The Prospector,...