8 Must Get Bookstore Items
On the campus of the University of Texas at El Paso (UTEP), where Bhutanese inspired architecture with themes of orange and blue are highlighted in a sunny city, UTEP students are going back to school. It is a new semester and that means buying textbooks, buying school supplies and maybe even buying the best school outfits for the Fall. But, with colors like orange and blue, finding the best items to show your school pride might be a bit difficult. 
While there are definitely some outstanding options like the typical car sticker or even the go-to UTEP water bottle, our team at Minero Magazine thinks that there are 8-must-get bookstore items that UTEP students definitely should not miss out on.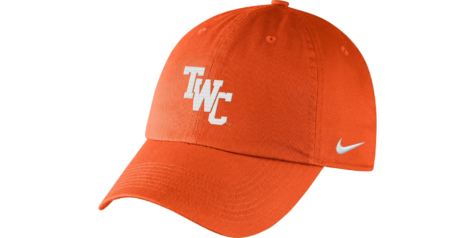 Adjustable hat
It can get sunny, real sunny, on campus and if you forgot your sunscreen, well, a hat may be your best friend. This Texas Western College (UTEP's former name) inspired hat is simple yet efficient to protect your eyes and face from the unforgiving sun. The orange cap costs $24, a price in between some of the more expensive and inexpensive hats in stock.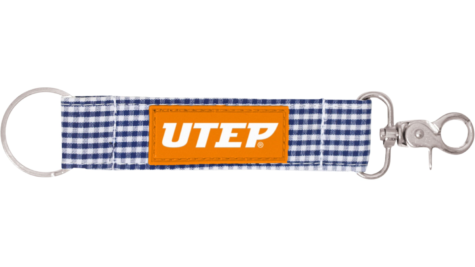 Newport gingham key strap
A cute but subtle way to show off your school pride, this key strap is useful to hold your most important keys, ID's or even be a cute accessory to add to your school bag. Whether it is for yourself or a friend, this item comes at an affordable $12.95.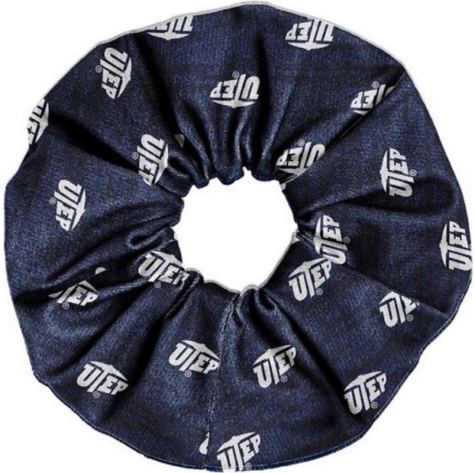 Spirit scrunchie
Put your hair up or wear your hair down and put it on your wrist. Or maybe it goes around the gear stick in your car or even around the neck of your water bottle– wherever you decide this UTEP themed scrunchie is the perfect item to keep around at any time.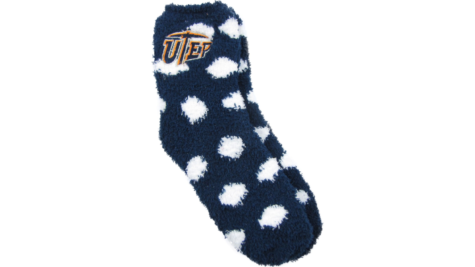 Plush socks
Imagine it is raining in El Paso, your backyard and streets are flooded but inside your home you have a cup of the best hot chocolate, your favorite sweats and these amazingly soft UTEP socks on your feet. For only $14, these cozy embroidered socks can keep your little piggies warm.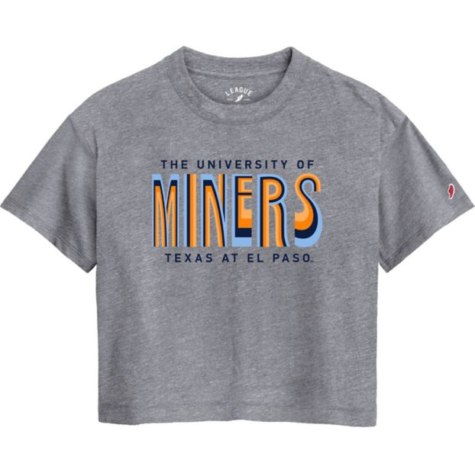 Women's Miners short sleeve T-Shirt
The perfect UTEP themed crop top is finally here. Whether you decide to wear it with your favorite baggy jeans or with your favorite pair of biker shorts, this colorful top will be the perfect piece to add some school spirit. You can get it for only $36 at the UTEP bookstore.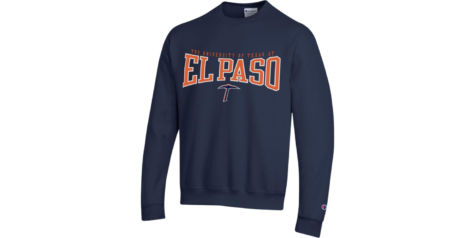 Crewneck sweatshirt
This crewneck is not only soft and comfy but it is also sustainable and definitely giving off, college/plant lover vibes. This perfect Champion crewneck is only $50.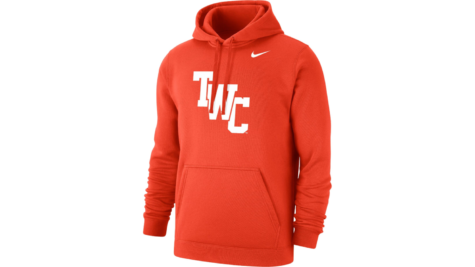 Club fleece hood
Who said orange is not cute? Bold colors are in and this hoodie is the perfect hoodie for when the Fall weather turns cold. Show your Texas Western College pride in this $60 Nike hoodie.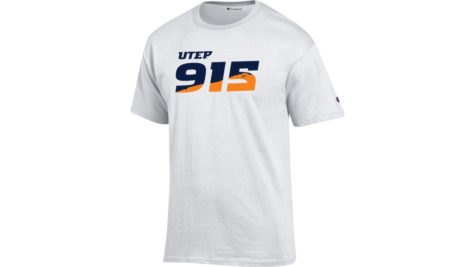 Short sleeve T-shirt
This is one of the bookstore's newest items. For only $30 you can show off not only your UTEP pride, but your El Paso pride as well in this Nike t-shirt.