Everyone has different opinions about sororities. If you're not in a sorority, one might base their views by what they see in the movies. But are those representations accurate? Many students shy away from joining certain organizations due to stereotypes, the views their friends may have on them, or how television depicts them. However, judging something by its cover may mean missed opportunities in life.
"I really hope that the media starts depicting more of what it's really like (to be in a sorority) and more people get excited about being a part of it," says Alexis Rico, President of Alpha Xi Delta and a senior majoring in Human Resource Management at the University of Texas at El Paso.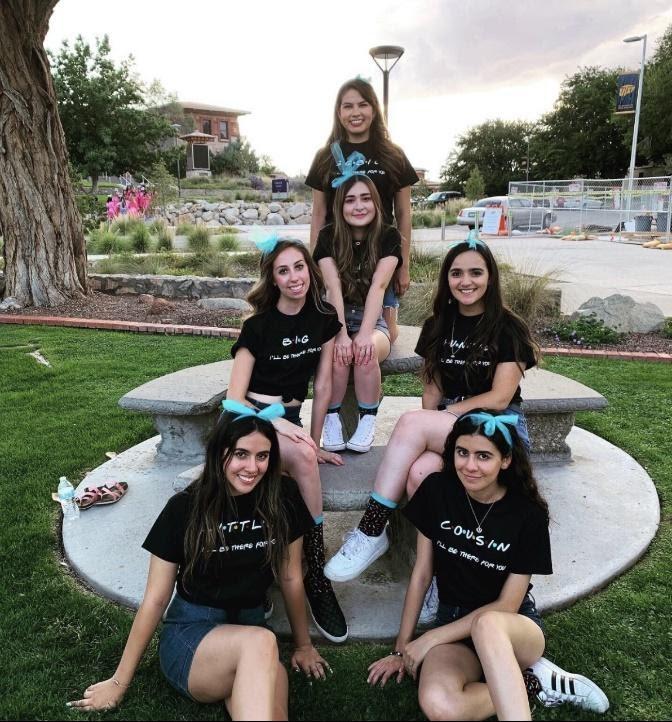 Miranda Govea, alum of Alpha Xi Delta at UTEP in Environmental Science with a minor in Education, thought the idea of a sorority was cheesy, but as her family and friends were joining, she decided to give it a try because she did not want to miss out.
"It was not what I thought it was going to be, it was completely different", Miranda says.
Miranda still has the friendships she made and continues to have a support system from her sorority sisters.
According to the Alpha Xi Delta's website, their purpose is to inspire women to realize their full potential by providing opportunities for sisterhood, leadership, knowledge, and service. Alpha Xi Delta is one of the three sororities at UTEP, with the other two being Zeta and Alpha Sigma Alpha.
Another member of Alpha Xi Delta is Paola Barrientos, a junior majoring in Mechanical Engineering who commutes every day from Ciudad Juárez to go to school. She believes there are a lot of things people do not know about sororities such as how involved they are with the community.
"A lot of people just think we have our own events and things like that, but we have events related here at UTEP where we do community service, (We have) Greek day of service which is when all Greeks (fraternities and sororities) from UTEP come together and plant trees or whatever the campus needs, " Paola says. "We also have Project Move which is another community service for all of UTEP or just around the community, and our philanthropies which people forget we are raising all this money for something."
Each sorority has a different philanthropy, which they focus on as part of their community service curricula. For Alpha Xi Delta, their philanthropy is Autism Speaks, a non-profit organization founded by Bob and Suzanne Wright that is dedicated to advancing research into causes and better treatments for autism spectrum disorders and related conditions both through direct funding and collaboration, according to their website.
A non-sorority student from UTEP, Missy Barraza, a junior majoring in Nursing, says she would like to join a sorority, but does not have the time or money for it. "I think they are pretty cool because they help you make a lot of connections and help you communicate with people not only in your major but people in different majors," Missy says.
Before college, Missy was not always open to the idea of joining a sorority. She thought the stereotypes of sorority girls being mean were true, until she made some friends who she later found out were in sororities. "The people I have met who are in sororities are really nice and welcoming," Missy says. It was the friendships she made that changed her mind about what sorority girls are really like.
Similarly, President of Alpha Xi Delta, Alexis, believes everyone should give sororities a try as they can help further personal development and skills.
"It's something I would really encourage girls to do (to join a sorority). I can say I've grown so much within the last 4 years…Once I became an officer within the organization it definitely took me out of my comfort zone," Alexis says. "I learned a lot and I think professionally I grew a lot. I was able to gain a lot of skills that in the long run I have seen how they are going to help me with my career."
Alexis, who graduated high school from Loretto Academy, an all-girls private school, considered keeping the girl power when joining a sorority. She wanted to continue being part of a group of women who empower and support each other, which is one of the main purposes for a sorority.
"Just being surrounded by so many powerful women just makes you realize who you are and what you can do because they continuously push you like 'yeah you can do that, we believe in you, you got this,'" Alexis says.
From a major support system to personal growth, Alexis says being in a sorority is "a little bit of everything."
"You get to have the fun side of having so many friends/sisters who you can hang out with all the time like if you want a coffee or want to grab lunch they're always going to be there," Alexis says. "But you also get a lot of professional development from it and involvement. It makes you involved on campus in one way or another."
If there is a desire to grow as an individual, be more involved with school and the community, or simply just wanting to make new friends a sorority could be the answer. It is an organization whose values are to inspire women to grow and see their potential.
By: Angela Grijalva