What to do if your classmates test positive for COVID-19 
Relieved to see another human being in person, not on a screen of a class zoom meeting, walking in between the Bhutanese inspired buildings of the University of Texas at El Paso– albeit wearing face masks was what 22-year-old Nursing major, Evelyn Cohen looked forward to the most when returning to campus for the Fall & Spring 2022 semester.  
"I hated being at home," Cohen said. 
On the third floor of the UTEP library, among other students sitting together at tables, speaking in low voices while working on assignments or studying, Cohen said that was the college experience. 
"It wasn't until like when we got back that I got into this internship, and I was able to go to games and be with friends and all that stuff," Cohen said.  
Maybe Cohen used to be afraid of catching COVID-19, but she isn't anymore. She can't be scared her whole life, she said.  
She is vaccinated, she wears her mask, and she said, if she catches COVID-19 then it happens.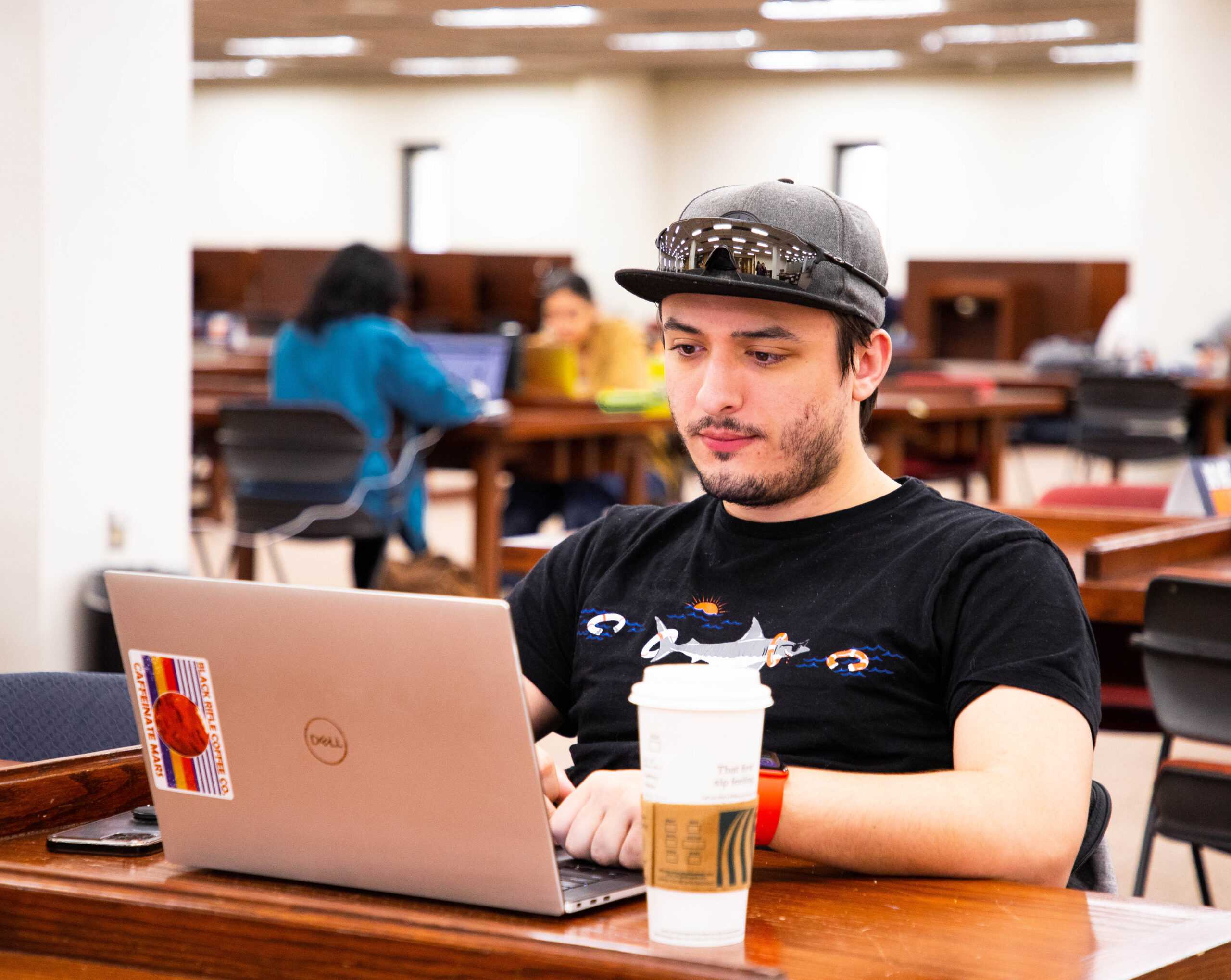 UTEP returned to face-to-face instruction in the Fall of 2021. But, as the rise of the COVID-19 variant Omicron grew, questions about whether the institution would continue in-person classes surrounded the beginning of the school semester.  
UTEP President Heather Wilson soon sent out an email on Jan. 18, 2022 to students and faculty stating that the first school semester of Spring 2022 would continue in person with no delays or shifts to online learning.  
"We have a lot of people vaccinated and, while the variant of COVID currently affecting El Paso is more contagious, it is also less serious," Wilson's email stated.  
Furthermore, Wilson asked students in the email to wear a mask on campus and stay home if they were sick.  
Since the start of the semester, students like Anthony McDaniel, 22, who is a Business Accounting major have felt "fine" and more comfortable on campus.  
"I feel more or less that people have been taking other people's feelings and thoughts into consideration," McDaniel said.  
UTEP's COVID-19 safety guidelines remain the same since Fall 2021, pointing to local health conditions and CDC guidance. 
But, what happens when a student in a class test positive for COVID-19? 
If the student has reported their illness to UTEP's Environmental Health & Safety Department, then an email is sent out to class-members stating that "an individual" had tested positive in one of your classes and the potential date of exposure. 
"It's a little stressful because you don't know who it is (that tested positive for COVID-19)," McDaniel said. "It's a little tense when you get that email." 
UTEP's official guidance of what to do: stay home and get tested and if you end up testing positive, to self-isolate and report your results to a UTEP email. 
But for some students like Isabel Portillo, 18, who started her first semester at UTEP this Spring as a psychology major and have not received that email, they are afraid of missing class if they have to self-isolate.  
"I don't know what I'm supposed to do like if I know that I was near that person," Portillo said. "But, it's better to to test myself and see if I can come up positive or negative and maybe be self-quarantine and let my professors know, but I won't be attending class because of that risk of exposure." 
By Brandy Ruiz
Feature photo: A student studies inside of the UTEP library. Photo by Jasmin Campoya