In the vibrant world of lucha libre, where masks conceal identities and gravity-defying acrobatics blur the line between reality and spectacle, a wrestler emerged. Cassandro transcended challenges and shattered stereotypes by embracing the role of an 'exótico' wrestler.  
Saúl Armendáriz, hailing from El Paso, Texas, but raised in Ciudad Juárez, commenced his wrestling journey as Mister Romano, donning a mask to conceal his identity. Feeling discomfort, he made the bold decision to shed the mask and embrace the identity of an exótico. "Exóticos" are wrestlers who adopt a more feminine attire, complete with makeup and the full ensemble.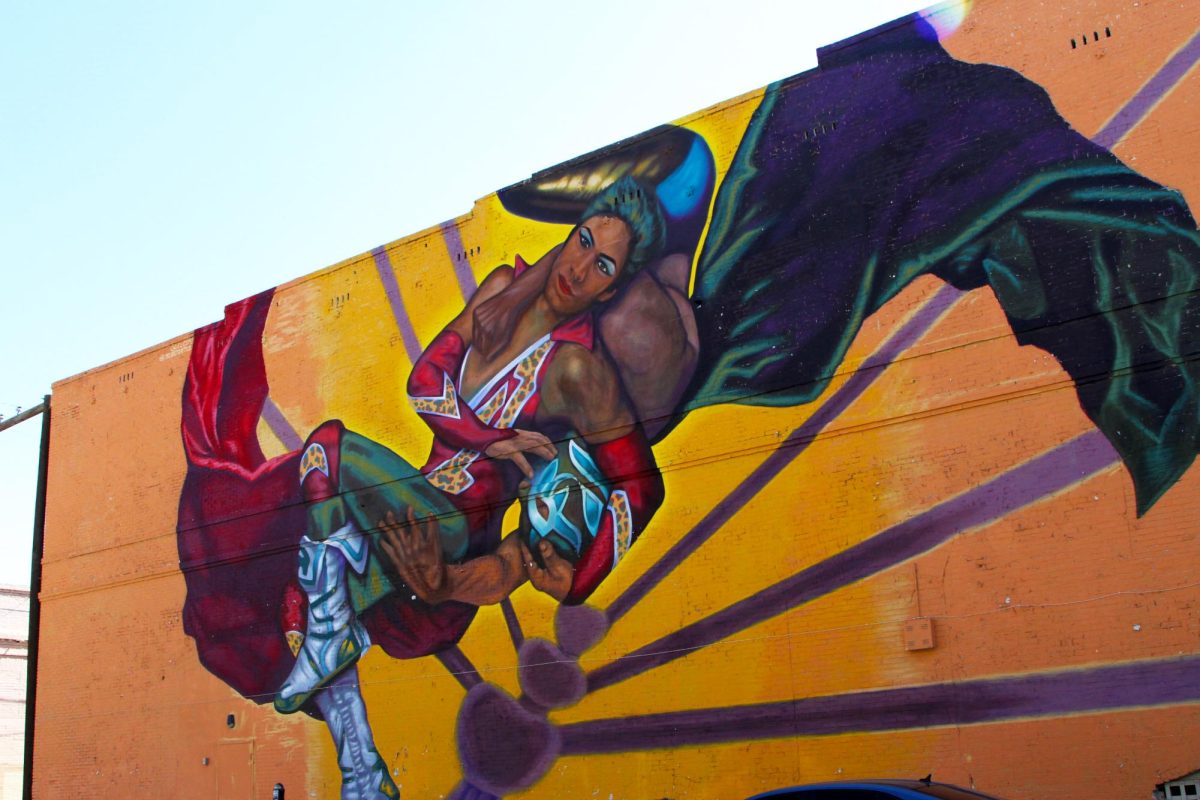 Before Armendariz, exóticos were known for their theatrical performances in the ring, often provocatively thrusting their hips towards their opponents. Their popularity with the crowd was lacking, as spectators relished seeing them lose.
Undeterred, Armendariz stepped into this predominantly male and macho world of lucha libre as Cassandro. At the beginning of his wrestling career, the LGBTQ+ community did not receive much respect in the realms of lucha libre, and Armendariz had to navigate that environment as a queer man. 
In an interview with WrestlingINC, Armendariz said, "I was there to prove my talent, I was on top of the ring because I was a professional wrestler. Regardless of what my sexual identity was, I was going to do the best I would in the ring." 
This aspect of his life is represented in the 2023 "Cassandro" film based on his life. The film highlighted important events throughout his life and how he carved out a reputation for himself, stealing the hearts of the borderland community along the way.  
An El Pasoen recalls watching him fight in 1989, in a gymnasium in Juarez.  
"Era bueno. Y claro, después se ganó la fama internacional, y se convirtió en el gran luchador que es," Alicia Vidaña said, " él ha pasado por mucho, por eso su historia tiene que ser contada." 
Vidaña mentions how Cassandro's greatness and skills brought him international fame and due to his tough journey in the world of wrestling, they believe his story deserved to be told. 
In the main plot of the film, audiences experience how Cassandro broke down the stereotypes and stigmas once linked to exótico wrestlers in the 1980's. The film portrays his most infamous 1991 fight that soared him to fame against one of Mexico's top wrestlers, El Hijo del Santo. Sadly, Cassandro did not emerge victorious in the match, instead, he earned worldwide admiration for proving to be a formidable opponent.
The fight against El Hijo del Santo brought Cassandro international acclaim and triumph, but it also ushered in a sense of isolation. Transitioning from a roaring ring with thousands chanting his name to solitude, Armendáriz grappled with loneliness and succumbed to the challenges of drugs, leading to a desperate suicide attempt. Yet, in his resilience, he opted to overcome these obstacles and seek change. In 1992, just a year after his defeat against El Hijo del Santo, Cassandro achieved a significant victory by clinching the UWA World Lightweight Championship. Making him the first exótico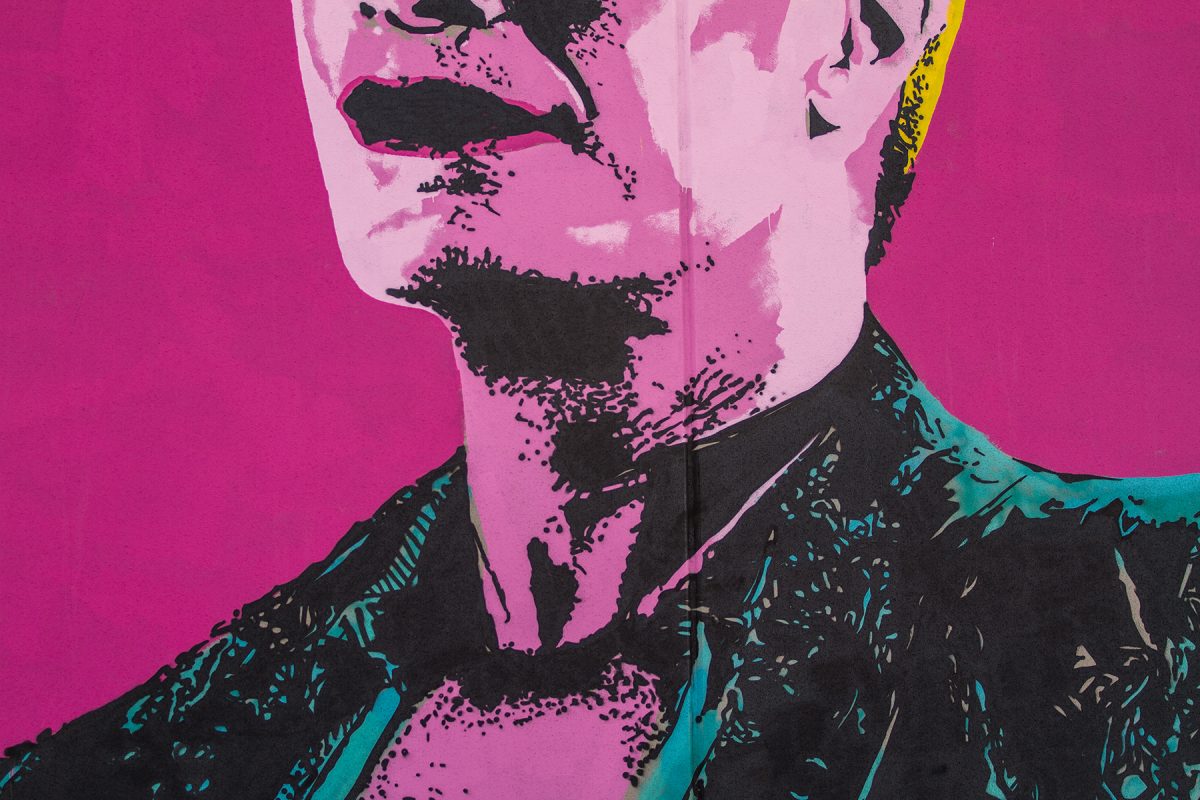 to win the title. Fast forward to 2018, a documentary titled "Cassandro, The Exotico!" was created to shed light on his life. Eventually, the chance to produce a feature film about his extraordinary journey presented itself. 
UTEP student, Alina Heredia, shares some of her positive thoughts on the film "Cassandro."  
"Having grown up in Juarez and El Paso, I was familiar with Cassandro, but I wasn't fully aware of the challenges he faced," Heredia said. "The film truly shed light on the good and bad aspects of his life." 
In 2021, with a movie based on his life to look forward to, the former wrestler was faced with the toughest battle yet. According to Armendáriz's PR Team, weeks before production for his film began, he suffered from an embolism at home and was found by his sister the next day. Unfortunately, the embolism left him with memory loss, difficulty walking, and aphasia, a disorder that affects how you communicate.    
Today he has regained some of his mobility, enabling him to attend the premiere of his film "Cassandro" at the 2023 Sundance Film Festival and reunite with Gael García-Bernal, who portrayed his character in the movie. 
Armerdáriz, also known as Cassandro, concluded his wrestling career in the spring of 2021, with his fight taking place in Ciudad Juarez. Nowadays, he divides his time between Juarez and El Paso. Notable figures present at this significant event included the "Cassandro" (film) director, Roger Ross Williams.  
To pay tribute to Cassandro, Alamo Drafthouse East dedicated its big show theater to him. Additionally, they adorned the side of the theater with a captivating mural featuring Gael Garcia Bernal in the role of Cassandro.   
Knowing all this, some may wonder how accurate "Cassandro" (2023) was.  
"Cassandro" is a film directed by Roger Ross Williams who is behind the 2023 documentary "Love to Love, Donna Summer." Williams, an Academy Award winner for Best Documentary (Short Film) in 2010 for "Music by Prudence," enlists Mexican actor Gael García-Bernal to portray the main character. The cast also includes musician Bad Bunny and actor Joaquín Cosío.  
Cassandro's wrestling journey is portrayed with great accuracy in the film. However, when it comes to his personal life, the depiction is less faithful. In contrast to the movie's portrayal, Saúl Armendáriz was not an only child; he has five siblings.    
Additionally, the film shows his father as an absentee parent, but in reality, Armendariz presently has a close relationship with his father and grew up alongside him, regardless of their past differences. The film inaccurately portrays Cassandro's father as having a second family, with certain aspects of his life being dramatized for cinematic storytelling.  According to an article by TheCinemaholic, the father-son duo experienced many highs and lows much like any other family. Despite their challenges, they've managed to come together and reintegrate into each other's life.  Through trial and turbulence, Armendáriz continues to better his communication abilities with optimism and gratitude for what all he has achieved.  
SaI encourage you to watch Cassandro, it is a film that tells the story of the struggles and triumphs of an El Pasoan hero. In case you missed it in theaters, it is now available to stream on Amazon Prime.