Battle of the Bands
August 16, 2022
Battle of the Bands allows five local groups to participate in the University of Texas at El Paso's annual Minerpalooza, a festival hosted by UTEP's Division of Student Affairs' Student Engagement and Leadership Center. The bands Melancholy 10, Acid Wave, Low Perfection, Sultanes de Yonke, and artist Jamal Streeter participated in the event this year. 
Videos of each group performing in a studio were posted to the official Minerpalooza Instagram and YouTube account Aug. 10.  
The first vote of the second annual Battle of the Bands at the UTEP ended Aug. 14. 
On Aug. 14, results for round 2 were shared to the official UTEP Minerpalooza account (@utepminerpalooza).
The second round will be held on the stage at Texas Western Gold Rush, where the Melancholy 10, Sultanes de Yonke and Acid Wave will perform live.  
Stay tuned for interviews with each of the bands who participated.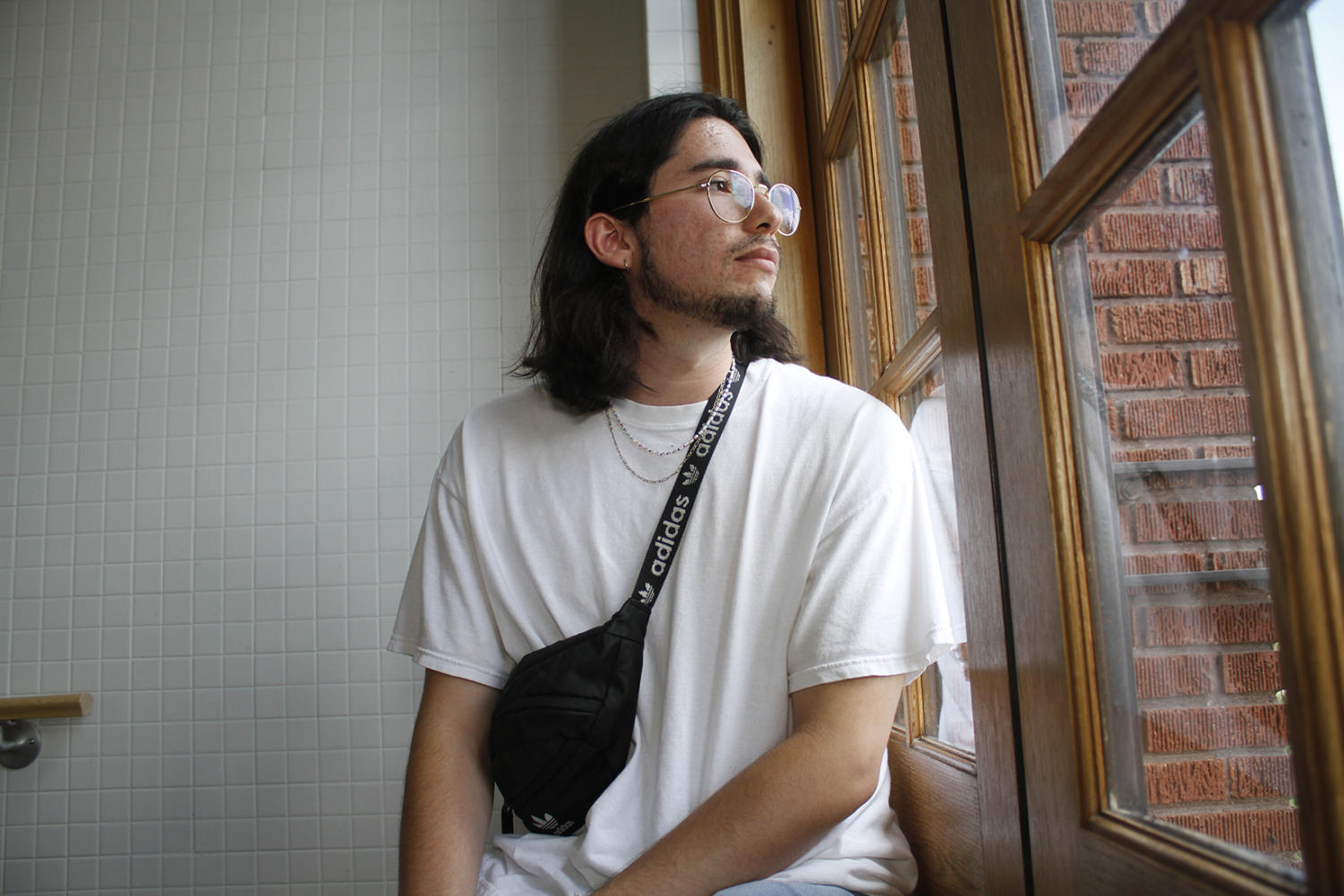 Melancholy 10
"I can't describe my music, its influenced by a lot of things or it's influenced by a lot of other music," Che Ulibarri, the leader of Melancholy 10, a band participating in the Battle of the Bands said.  
The band is formed by Ulibarri, Julian Saucedo, Juan Lara, Matthew Palacios, Luis, Christophé, and Bert Villegas from east, central and west El Paso. Like his group's music, the seven members represent a mix of El Paso's many identities that found their common ground in music.  
"We've always kind of felt like we don't fit in the scene that we usually play," Ulibarri said. "Because that's more like in the surf, rock, pop, punk, punk, all that stuff. And while we are influenced by that, we're more like– my drummer is like an amazing jazz drummer, and we all have a background in classical and jazz music… So it's like all that like meshing."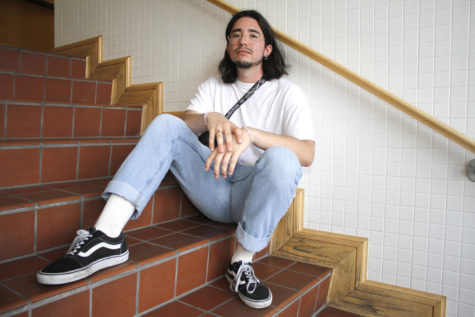 Ulibarri had been making music under the name "Melancholy 10" for about 3 years now. All the music that is listed under Melancholy 10 on Spotify was created, sung and played by Ulibarri. Last summer, an opportunity to audition for NPR's Tiny Desk led Ulibarri to search for more members for Melancholy 10.  
"They were down to try that and we kind of never stopped. Now we play shows around El Paso," Ulibarri said.  
In the next few weeks, Ulibarri and Melancholy 10 will be performing at the Texas Western Gold Rush and quite possibly, Minerpalooza. 
"(The band are) not (nervous) because they're amazing, but I'm definitely really nervous, but in a good way," Ulibarri said. "I'm excited. It's the biggest crowd we're gonna play for yet." 
Ulibarri said he really wants the community to support not just their band, but the other bands participating as well—beyond the Battle of the Bands. 
"I love the scene here. I think it's very underrated," Ulibarri said. "You go to a show and you get art vendors, local art vendors, local bands are like the most raw way to consume local art, or just like El Paso (culture), you know? So, I think if we can get more people to start going to those, we could become a city like Austin or bigger cities with thriving music scenes, because right now it's kind of an Ember…"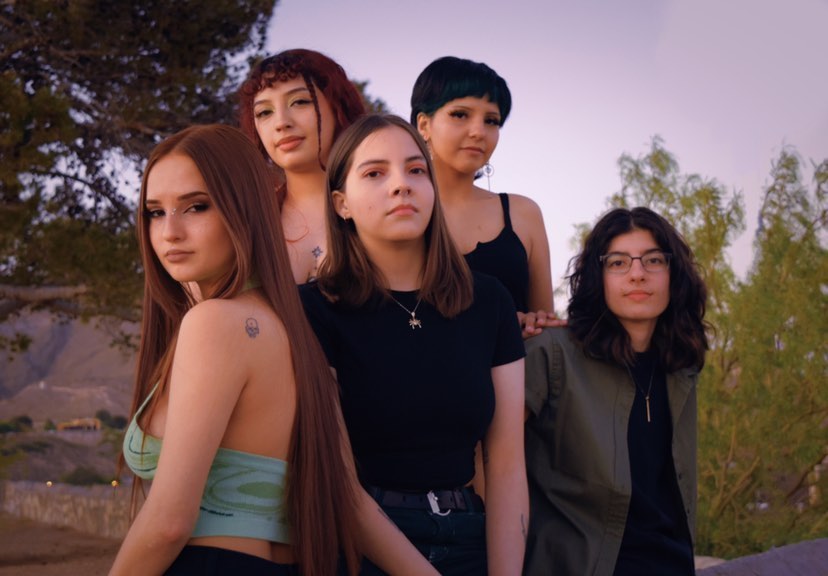 Acid Wave
"Dream-pop," Acid Wave member Jet Gil-Robert said.  
It is how she would describe her group, Acid Wave's music. The band is composed of Gil-Robert on the keyboards, Eva Vasquez on guitar, Isanette Olivarez on bass and vocals, and drummers Audrey Villalobos and Mary Moreck. These ladies came together to do something that they say they had never really seen in the El Paso music scene before: form an all-girl band. 
"We've already seen enough boy bands," Vasquez said. "We just want more women in music."  
Vasquez a student at the University of Texas at El Paso and former Airmen, had played music her entire life. She had even performed with a familiar local artist who had participated in last year's Battle of the Bands: Tony Jupiter. 
It was in 2018 that she decided to post on social media, inquiring about who would be willing to join her girl group. Olivarez and Vasquez saw and immediately said "yes, why not?"  
The three communicated and eventually, members Gil-Robert and Moreck joined in as well.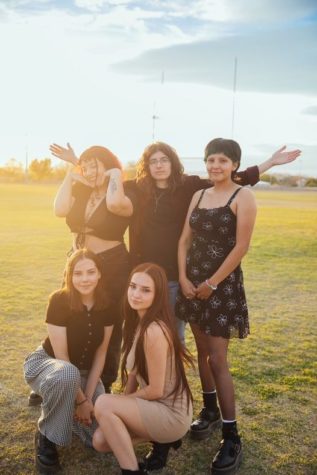 The women-group all have experience in music ranging from school band participation to growing up in a family of musicians. They say that they are inspired by each other. 
"The El Paso music scene is very male dominated," Olivarez said. "Girls DM us and talk about how, you know, we're inspiring them to come into the music scene, just because that's not originally what they're used to seeing here." 
Acid Wave has made it past the first round of Battle of the Bands and are the only all-girl group expected to play at the Texas Western Gold Rush on Aug. 22 at UTEP.  
They say, the fact that they are an all-female band should not be the only reason to watch the performances at Texas Western Gold Rush. 
"I didn't know much about the local music scene, local shows, or the local bands," Gil-Robert said. "So I feel like it would also be a good experience for the community to see who's playing in their city."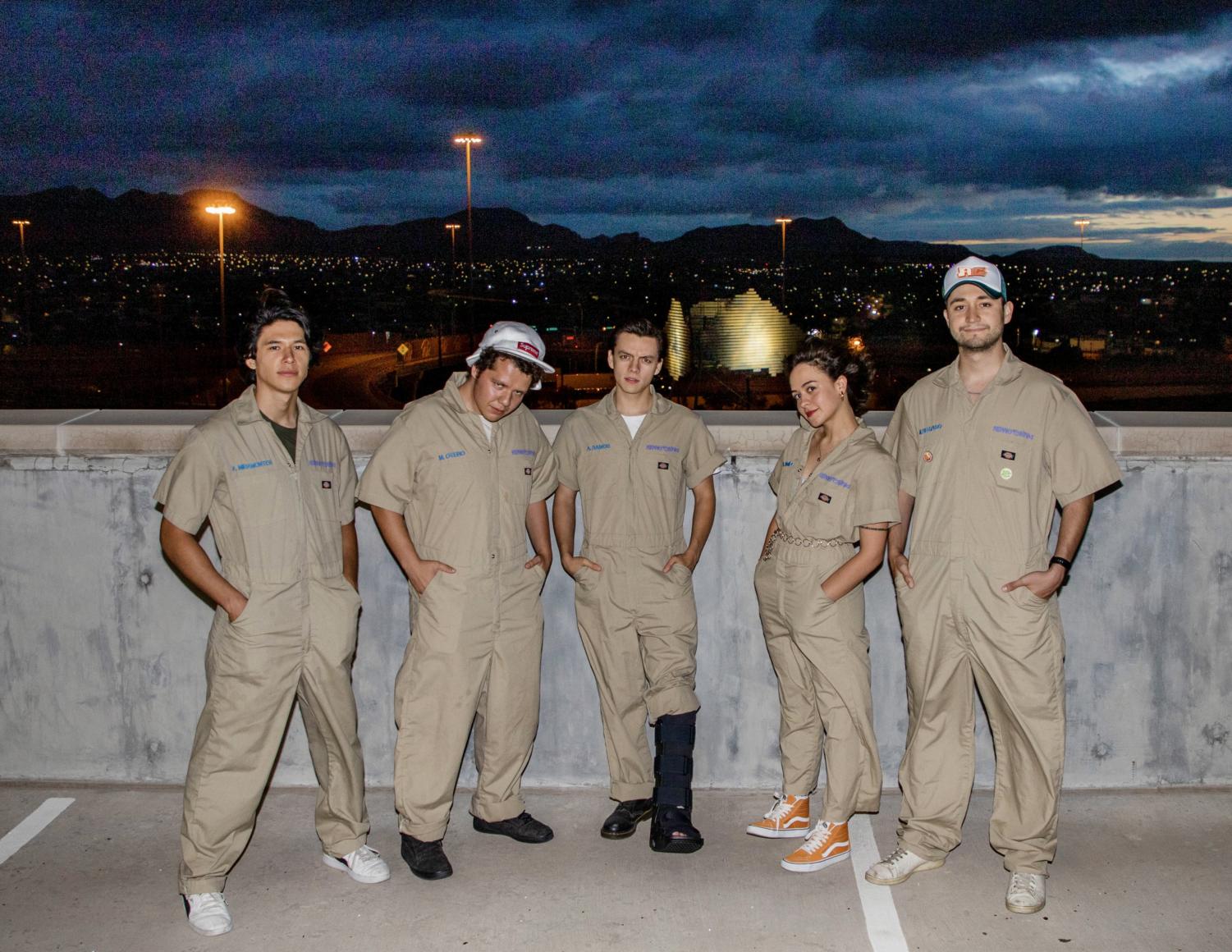 Sultanes del Yonke
"I've seen grown women fall.  I mean, after dancing. They don't just faint from the sight (of us)," Mario Otero, a member of Sultanes del Yonke said.   
"Not yet." 
"Yeah, not yet," Otero said.  
Otero and fellow Sultanes member Miguel Delgado were discussing what they have seen from their audiences performing together as Sultanes de Yonke on the top floor of a parking garage at UTEP. They have big hopes for their band's future and they're already seeing their impact, they said.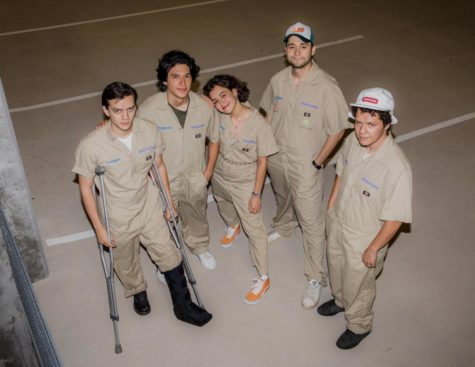 The band has made it past the first round of the Battle of the Bands and is expected to perform on Aug. 22 at Texas Western Gold Rush. 
"I'm excited for people to just be like, 'Oh, wow, like, I'm on campus and I get to dance?'," Otero said.  
The Sultanes members have been performing for about three years, but the five members, Otero, Delgado, Natalia Sanchez, Toño Ramos, and Alec Miramontes have been friends for longer. In fact, some of their bonds are deeper, like Otero and Delgado's who are cousins. The band's energy is contagious. 
"I don't know there's something about the ambience that we (create) that it just makes people for some reason does go crazy," Sanchez said. "Like, sometimes it's a mosh pit." 
The band unanimously agreed that, though they would like to win the competition, ultimately, they just want to make people dance.  
"Our sound belongs to– is made for everyone," Sanchez said. "We were hoping to reach like so many different audiences, from teens to adults… Todos. Todos lo que hay aqui en UTEP."